New Cars vs. CPO Cars: What's the Difference?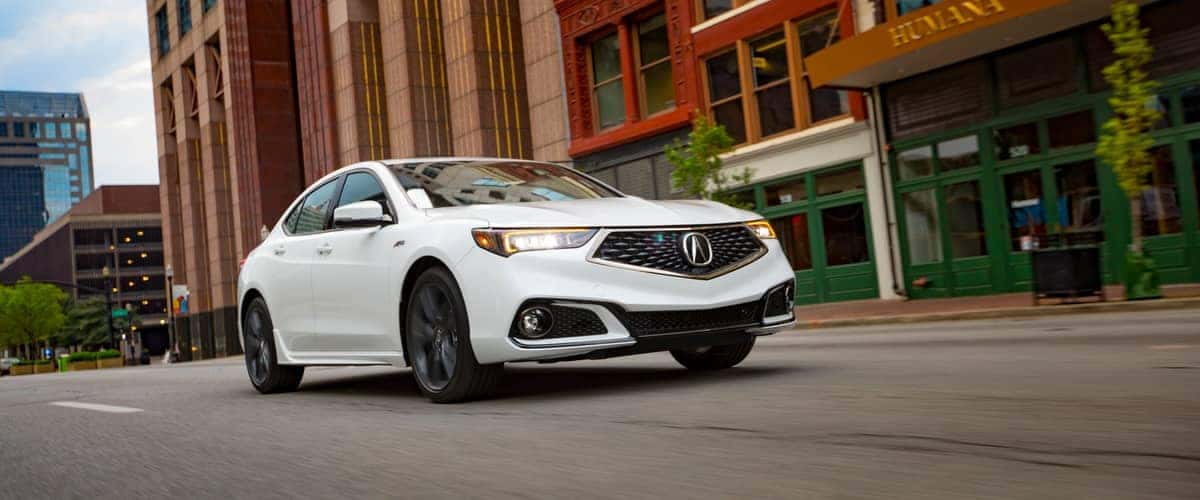 When comparing a certified pre-owned (CPO) car to a new vehicle, there are several important distinctions to keep in mind outside of the simple price difference. While new vehicles are from the current model year and have no mileage on them, a certified used car will generally be a recent model with very low mileage, but not a current model year. Certified Pre-Owned vehicles also undergo expert inspections and have parts replaced if necessary. Think of a CPO vehicle as a like-new car for a used-car price.
There's a bit more to consider about new cars vs. CPO cars, though.
Certified Pre-Owned Vehicles: What to Expect
Buying a CPO vehicle over a regular used one means you'll be getting a better car at a better price. Having already gone through the depreciation of a new car, CPO vehicles offer you the ability to purchase a higher-level trim for a lower price than the same trim of a current model
Other CPO benefits include:
Choice: Without being restricted to the latest models, CPO inventories offer more choices.
Incentives: If great benefits are what you're after, then Acura CPO vehicles are a great choice. Whether you're in Plainfield or Aurora, you'll have great features like roadside assistance.
Longer Warranty: CPO vehicles will grant you extra benefits like extended powertrain warranties and other perks.
With so many benefits to buying certified used cars, there's also some other things to keep in mind. Each vehicle is unique, and that means everything from the features to mileage on them is different. While these cars undergo a thorough inspection and have parts replaced as needed, they are also more likely to need service and maintenance sooner than a brand-new model.
Pros and Cons of Buying New Vehicles
Since these vehicles have no previous owners, there are fewer potential issues up front. There are also plenty of reasons to recommend a new vehicle over a CPO model:
Assurance: These vehicles and all their parts are factory fresh, which means you don't have to worry about maintenance in the near term.
The Latest Technology: No need to worry whether your vehicle will have the newest technology.
Personal Choice: Pick and choose the features you want!
New vehicles are more expensive, but you get what you pay for — but they also depreciate much faster than used or CPO models.
Shop for New and Certified Used Vehicles at Continental Acura of Naperville
Buying a car can be intimidating. Whether you're buying new, used, or CPO, there are a lot of questions. At Continental Acura of Naperville, we have the knowledge and experience to help. Contact us today with any questions, or drop in to check out our inventory!
Why Buy from Continental Acura of Naperville?
Our customers don't just come to us for our extensive inventory. Just a few of the other reasons to choose us include:
Multi-Terrain Test Track: Experience your Acura in a diverse array of conditions and terrains before you buy.
Community Awards: Continental Motors has been named "Best Auto Dealer" 8-years in a row in Naperville Magazine's "Best Of" Awards.*
More From Continental Acura of Naperville
If you're looking to learn more about a car that leaves the rest of its class in the dust, you need to keep reading about the 2020 Acura ILX. Excelling in both form and function, it's no wonder that so many drivers are flocking to get their hands on a set of keys for this…

If you're looking to learn more about a car that leaves the rest of its class in the dust, you need to keep reading about the 2020 Acura RLX. Excelling in both form and function, it's no wonder that so many drivers are flocking to get their hands on the keys for this model. You…

Celebrate National Car Care Month with us and give your Acura the attention it deserves by following these helpful tips from the Car Care Council. Continue reading to learn more. 4 Tips for National Car Care Month Change Wipers and Replace Lights It's amazing what simple maintenance steps such as replacing your windshield wipers…