2017 Acura NSX: the 2017 Luxury Green Car of the Year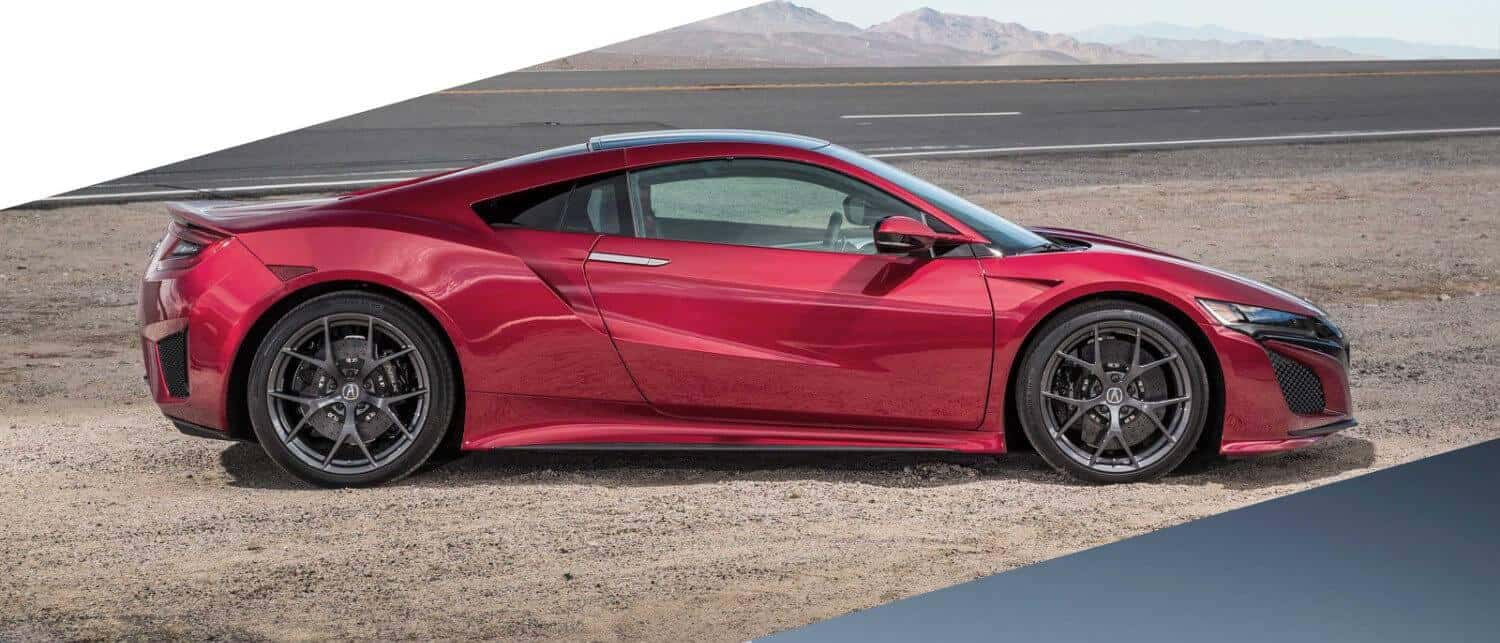 The 2017 Acura NSX has been named 2017 Luxury Green Car of the Year by Green Car Journal, and it's tough to imagine any other model more deserving of such a prestigious eco-honor. Because of its state-of-the-art hybrid powertrain and a lean, sculpted body, the NSX supercar is a vehicle that sets new standards, and it's easy to see why it's one of the most exhilarating models on the road today.
The 2017 Luxury Green Car of the Year Award
Automotive awards that seek to compare entrants in terms of eco-friendliness often concentrate solely on the more practical models available, so it's fantastic to see Green Car Journal draw some attention to this revolutionary hybrid supercar. Because it delivers an unprecedented fusion of track-inspired exhilaration and forward-thinking fuel economy, the 2017 Acura NSX blew all other luxury hybrids away.
In the words of Ron Cogan, editor and publisher of Green Car Journal and CarsOfChange.com, "Its advanced hybrid drivetrain, impressive aerodynamics, use of lightweight materials, and significantly improved city fuel efficiency over the previous generation are all positive testaments to its distinction as the 2017 Luxury Green Car of the Year."
The 2017 Acura NSX
The 2017 Acura NSX is undeniably exceptional, and it delivers one of the most pioneering powertrains in existence.
3.5L DOHC V6: This mid-mounted twin-turbocharged V6 with dry sump lubrication is able to put you in control of up to 573 hp and 406 lb-ft of torque. As a result of this stellar powertrain, it can jump from zero to 60 mph in a heart-pumping 2.7 seconds for a top speed of 191 mph.
Direct Drive Motor: This direct drive electric motor ensures responsive performance at all times.
Intelligent Power Unit: Positioned low and center, the primary battery directs energy to the front and rear electric motors.
Twin Motor Unit (TMU): Two independent electric motors at the front wheels deliver immediate torque for instant acceleration.
9-Speed DCT Transmissions: An electronically operated wet dual-clutch, double-cone synchronizers, high-rigidity shift forks, and electronic shift actuator combine to ensure outstanding efficiency and super-fast shifts.
The vehicle also offers a first-of-its-kind Sport Hybrid Super Handling All-Wheel Drive power unit, along with lightweight multi-material construction, 10 functional air intakes, and the lowest coefficient of drag in its class.
The Acura NSX is State-of-the-Art From the Inside Out
From Westmont to Aurora, Wheaton to Plainfield, and Naperville to Chicago, the Acura NSX is going to stand out. If you'd like to find out more, don't hesitate to contact Continental Acura of Naperville today.